Intune Organizational Messages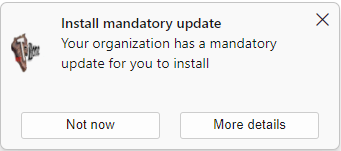 I finally have got the new Organizational Messages feature in my Intune Portal.
Organizational messages is a new feature to send out organizational messages to users that will pop up in front of the user. This will only work in Intune managed Windows 11 22H2. So you need to step up your client platform.
There is three different kinds of messages that can be sent:
Taskbar Messages – Message appear above desktop taskbar and will be visable until user dismiss it.
Notification area messages – Message appear in the Notification Center, typically a pop up that disappear
Get started app messages – Message appear after enrollment in a new predefined Get Started app.
How to configure Organizational Messages
Open Intune Portal
Select Tenant Administration / Organizational Messages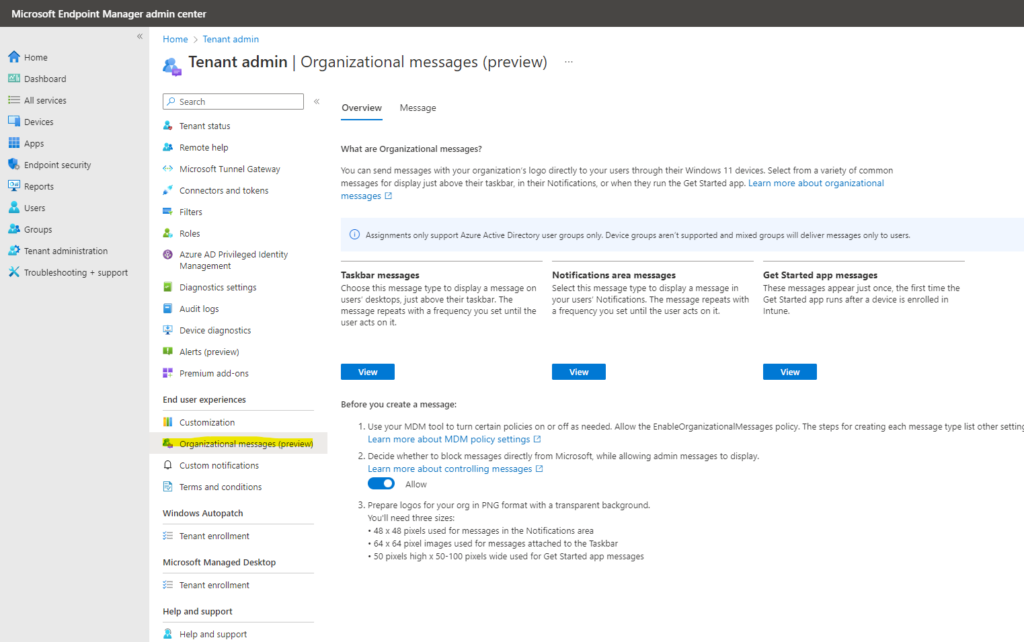 Here you can reads about the diffrent messages that you can send and what prerequisites that are required.
Select Messages tab and click create to create a new message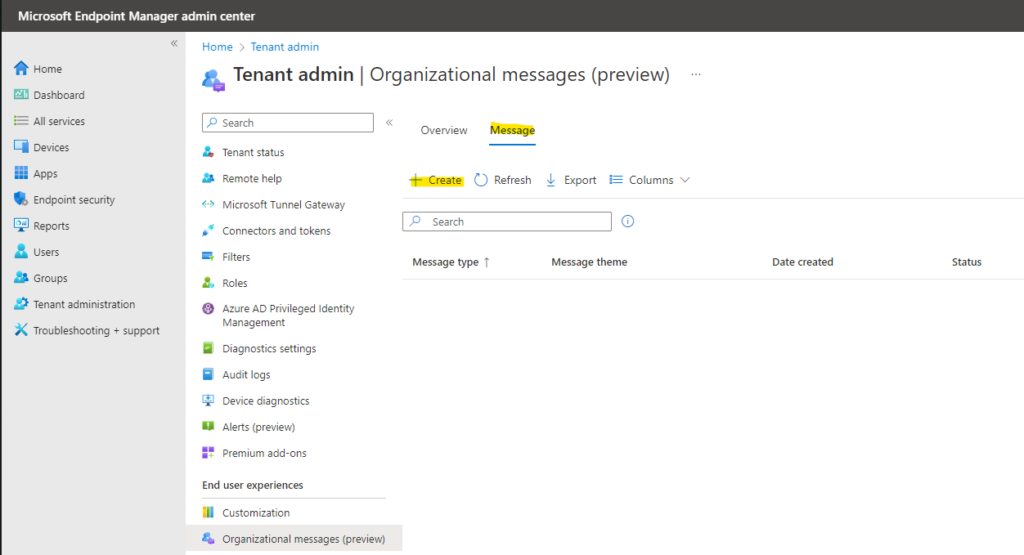 Select the type of message to create and select a pre defined template. Note that there are diffrent number of templates on different types of messages.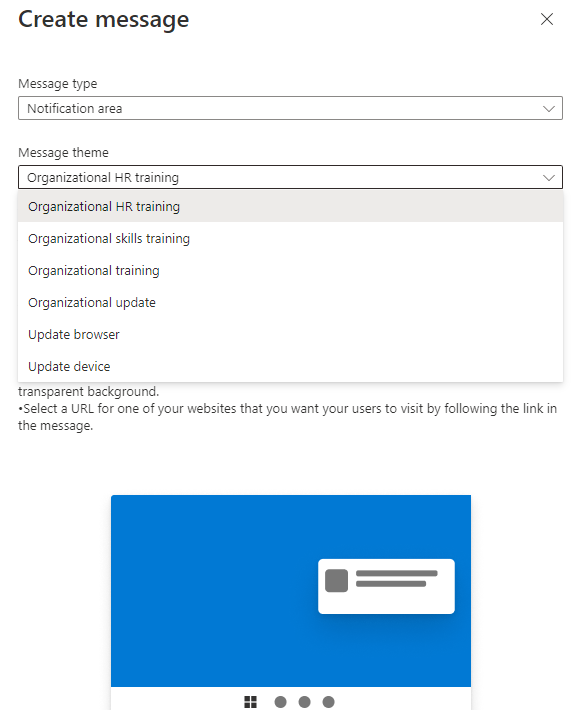 Add a Logo and extra info to your message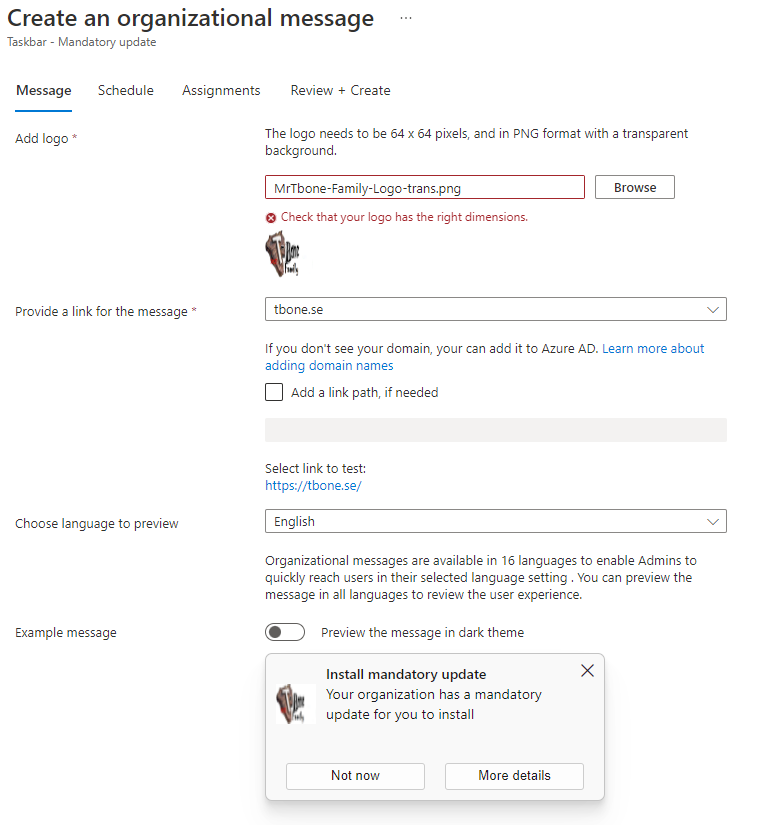 Select a Schedule for the message to appear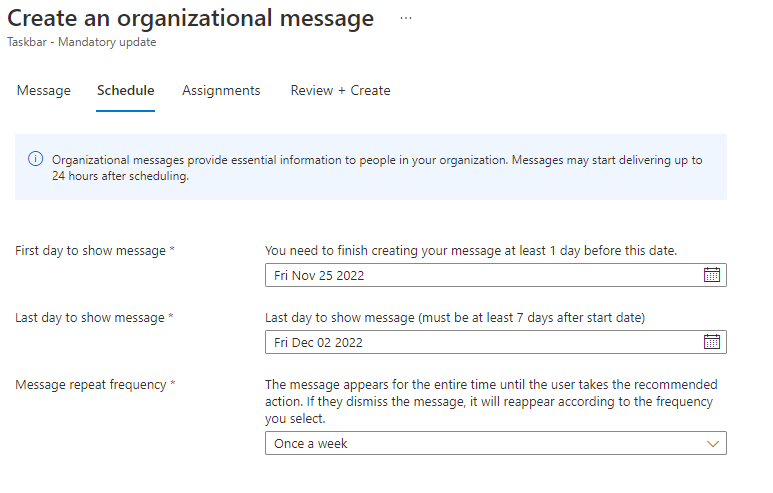 Assign like any other config or app to a group of users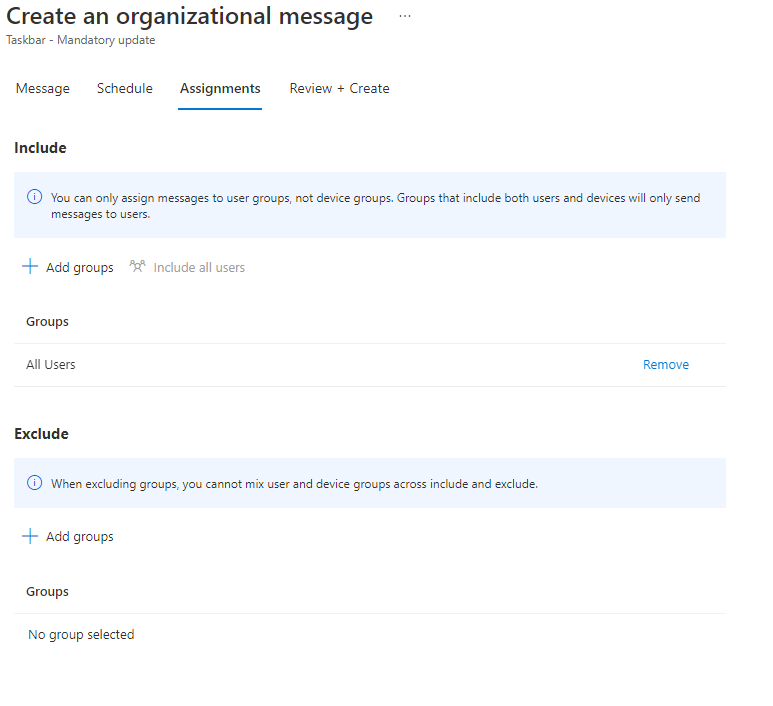 You can then se a preview of the message and press create to deploy it.
The result
As an admin you can now follow up on your message with some statistics like: Times Shown, Times Clicked, Click-through rate.

On The clients, the message will pop up as the type of message you choose:
Taskbar message: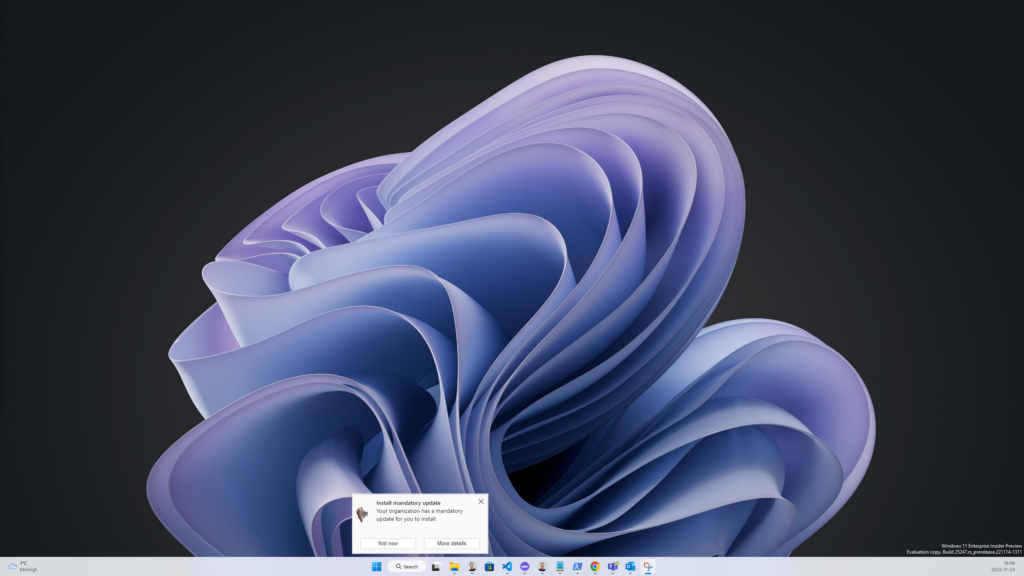 Notification Area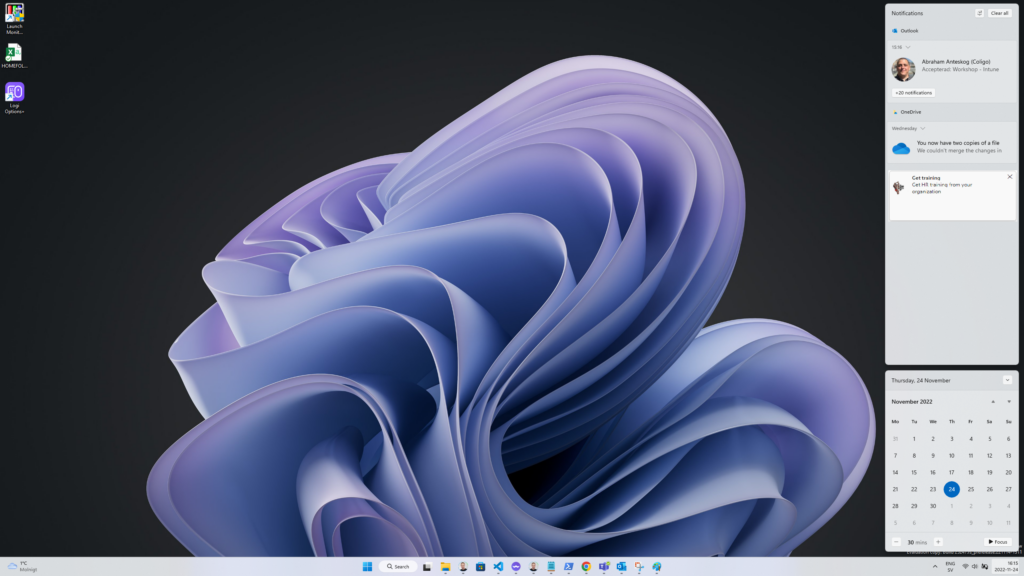 Getting started: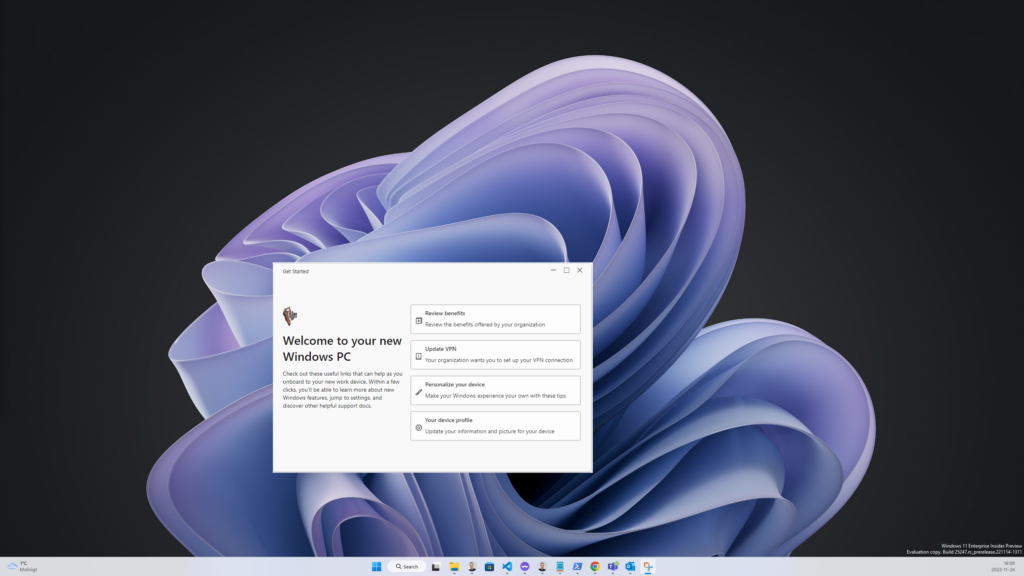 Conclusion
The Organizational messages are really useful and smart. But they are a bit to hardcoded by templates. I really would like to see a posibility to change the text and add custom sections. But this is the first step and still a Public Preview.
About Post Author