Nested virtualization on CloudPC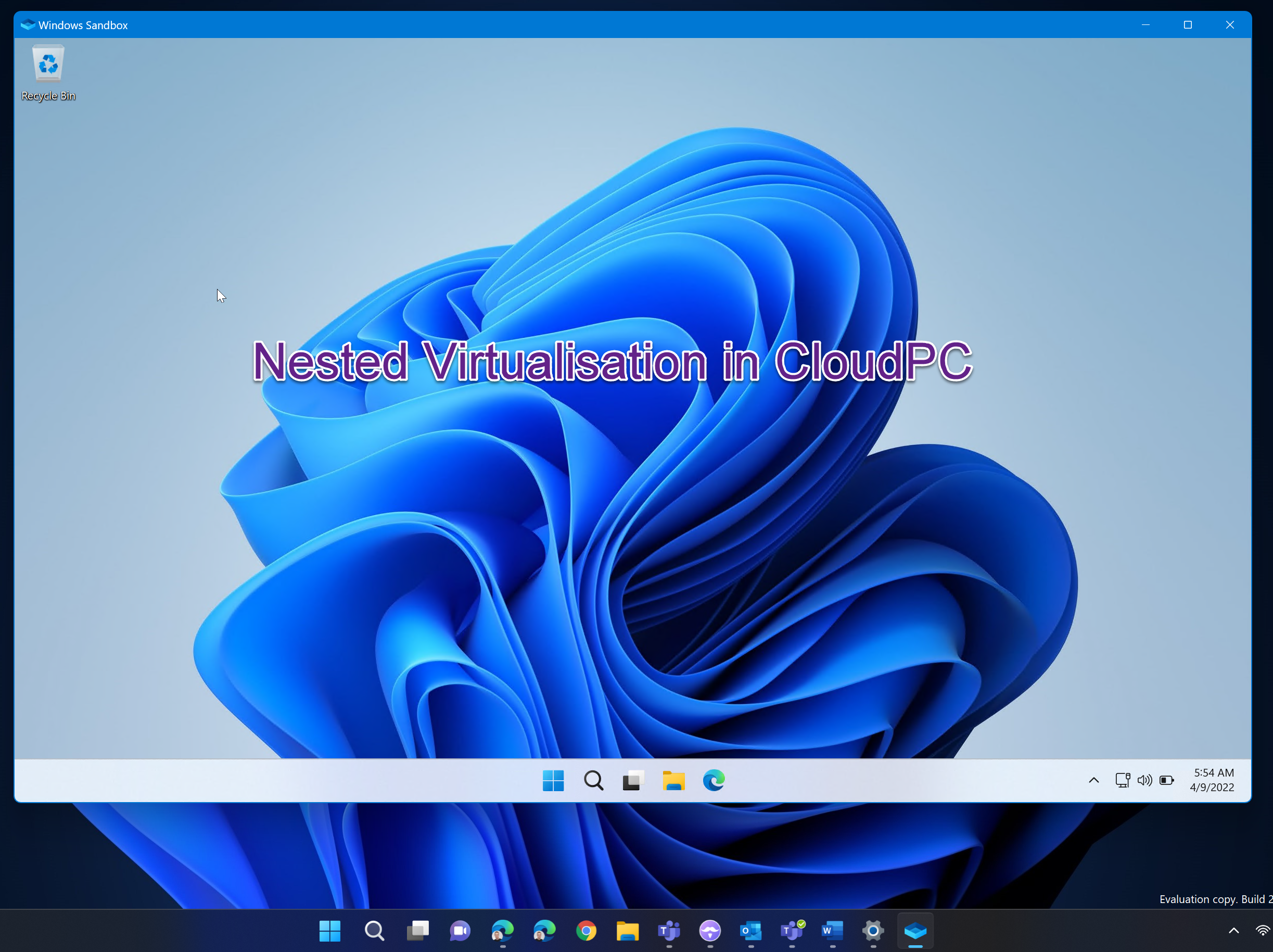 I just spotted the preview of running nested virtualization In CloudPC´s. This is awesome! Nested virtualization is the ability to run a virtual machine inside another virtual machine, (inside another virtual machine, inside…)! Yes, You can go on forever. You will of course wonder why is it so awesome and it really a necessary feature?
The thing is, one of the most common use cases for Azure Virtual Desktop is to offer developers a remote workspace. Developers sometimes also need a test platform, a virtual machine to test the code or application on. With nested virtualization, they can spin up a virtual machine inside the CloudPC. Both a Hyper-v managed machine but also the Windows 11 Sandbox. Sandbox is a favourite amongst developers. Every time you close it down , it is reverted to default again, ready for next test.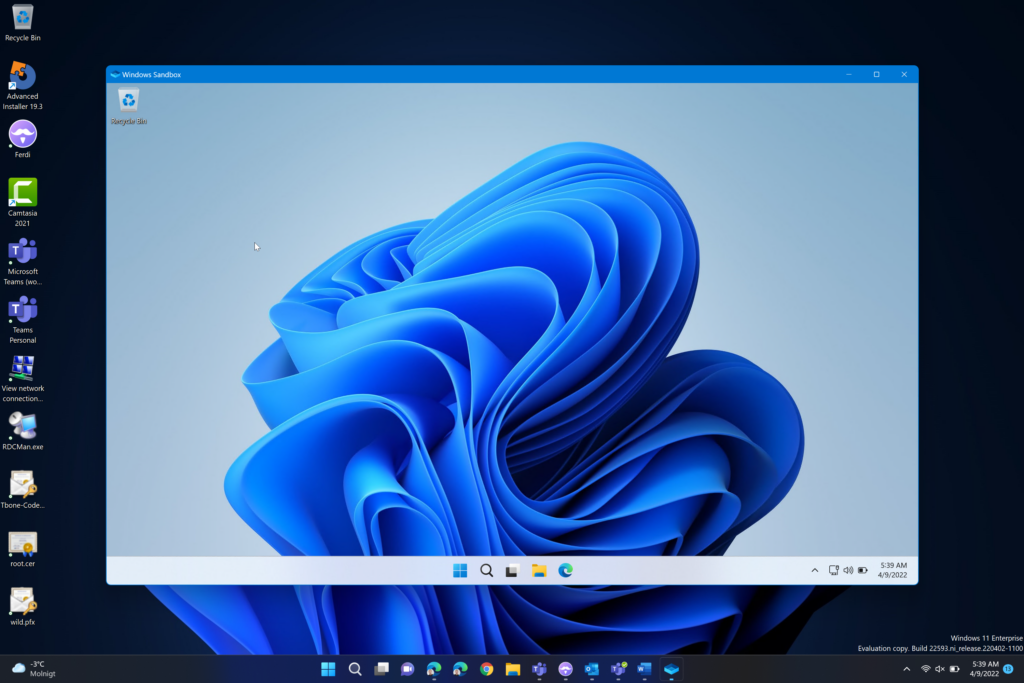 But there is also another new feature that requires the nested virtualisation. When you want to run Linux and android applications in windows 11, a subsystem is used that needs to run as a nested VM. So if you want to use the new expanded store apps on your CloudPC. This is a requirement to get it up and running.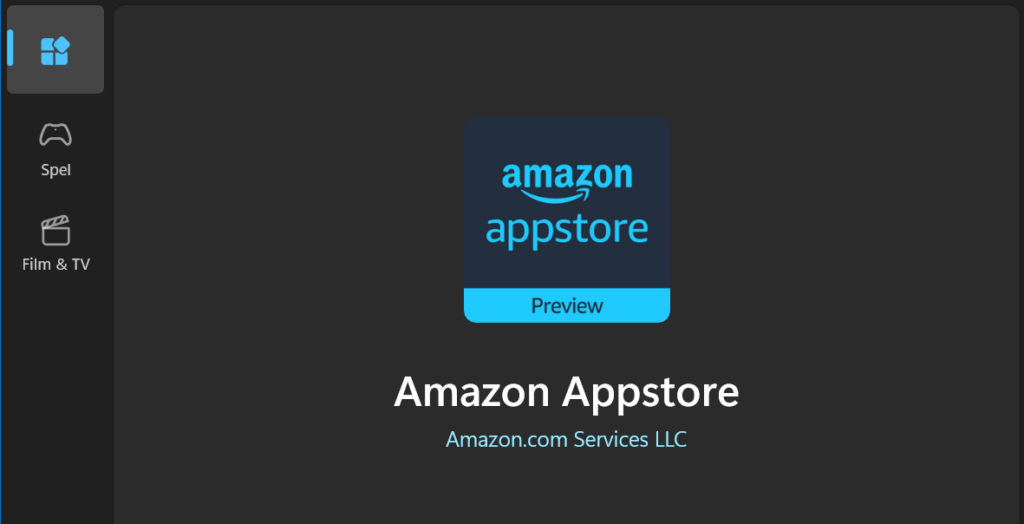 But from my point of view, it also brings all the security that require the use of virtualization. Credential guard for example is run as a sandboxed VM to secure your credentials outside of your active machine. So to enable all the virtualisation based security feature, this is crucial. So sure, you can probably manage without nested virtualisation in a CloudPC, but you cannot uphold the same security level.
So time to enable and try it out in your CloudPC´s. Windows 365 enterprise with 8cpu and 32 GB RAM is required to get it up and running. But, you also need to reprovision your CloudPC´s to get support for the new preview feature. Read more here
About Post Author