Remote Help – Part 2 – Review of the tool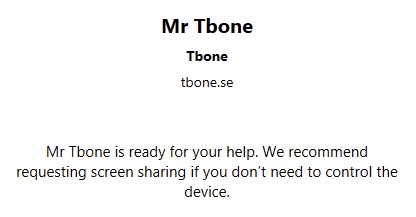 I have now had some time to test the new Remote Help tool. It is a quite nice remote help tool with good and useful features. But I have seen better tools out there. If Microsoft is going to charge extra for this feature, it really needs to be improved.
MEM portal and helpdesk point of view
In my previous blog I went through all the admin config in MEM portal to implement this new feature. Now that the feature is configured and ready to use, lets try the helpdesk side of view.
First select a windows device in the MEM portal, then use the old action "New Remote Assistance Session". This is the same as when you are using Teamviewer.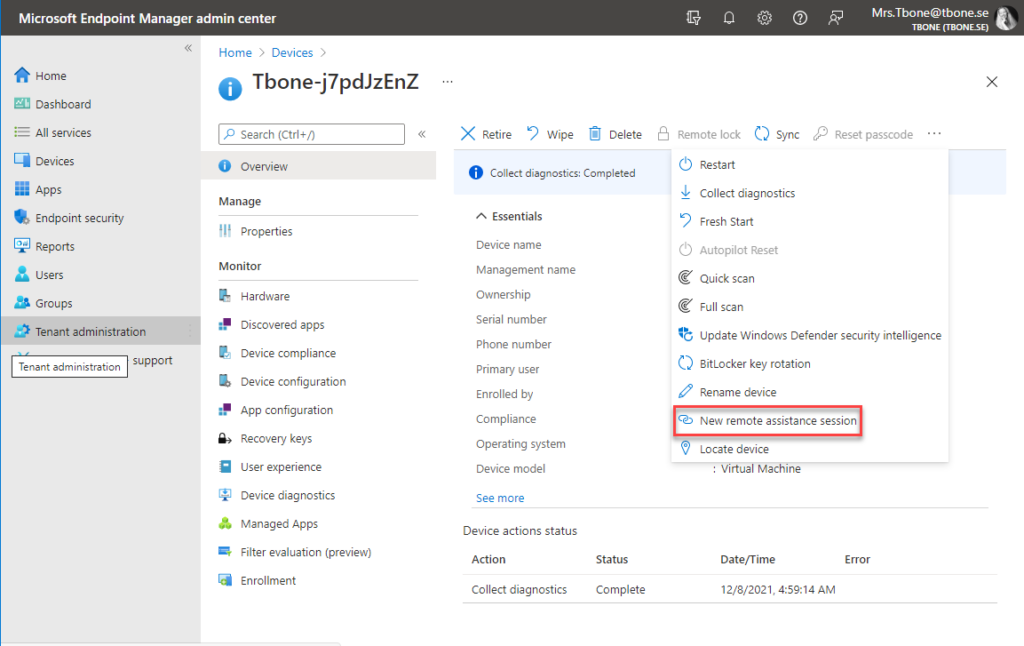 Then you select "Launch Remote Help".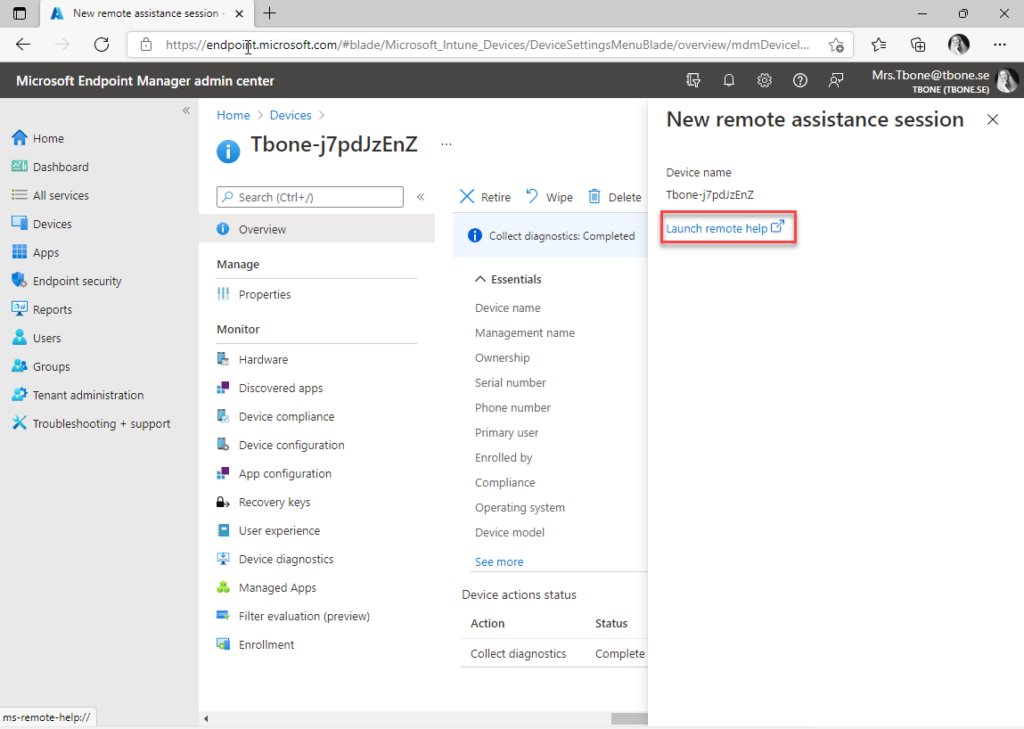 This was really a disappointment. It´s only an URL to open up the Remote Help client. I expected a direct remote help offer towards the specific device. But no, its totally disconnected from MEM and needs to be manually initialised.
If this is the first time you use the tool, you first need to sign-in and accept the privacy settings.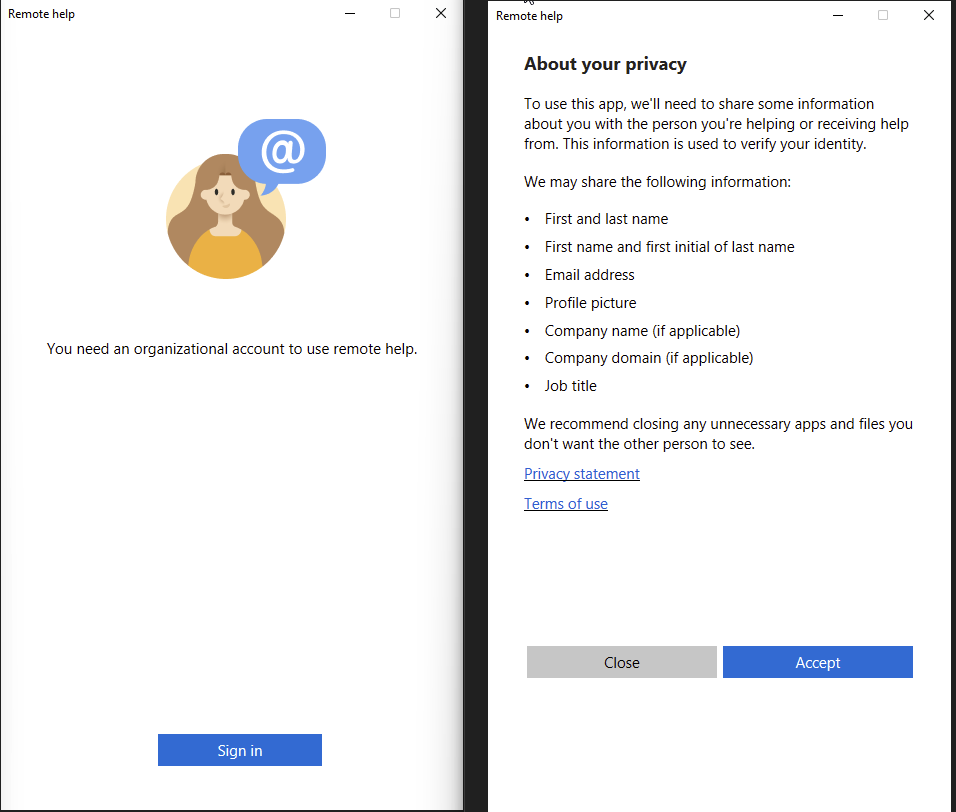 Then you are able to "Give assistance", this will generate a code to send to the user in need of help. As you can see, there is no integration with MEM to make this automatic.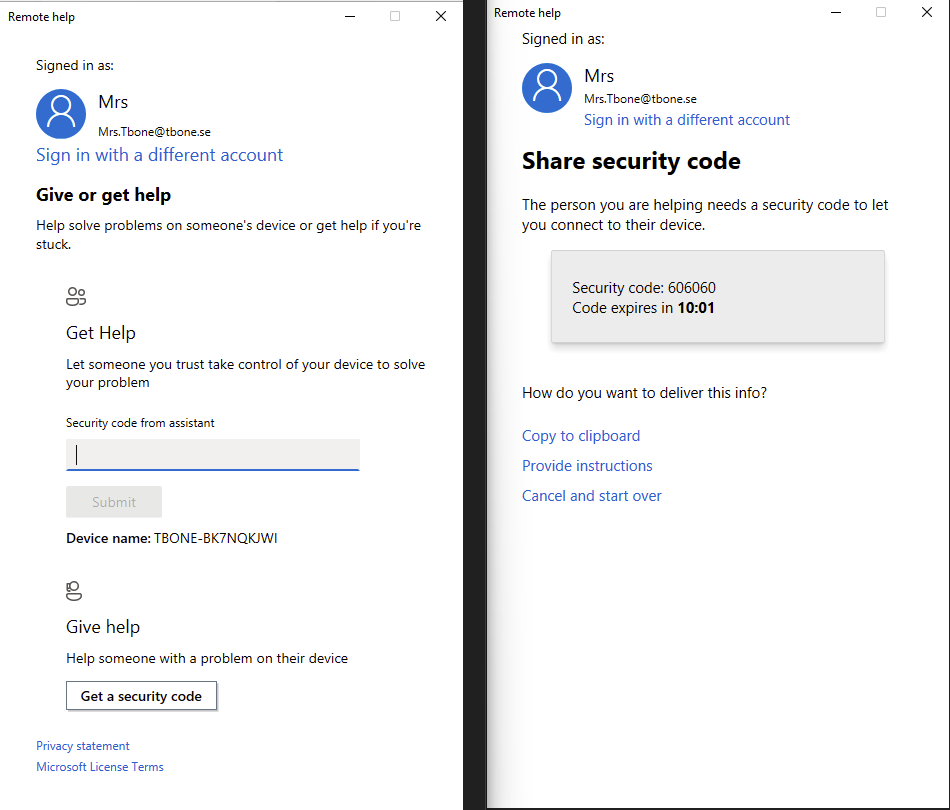 End User Experience
When an end user needs assistance, they must first open up the Remote Help App. When using it the first time, they need to sign in and accept the privacy settings.
When logged in they enter the security code sent by helpdesk and press Submit.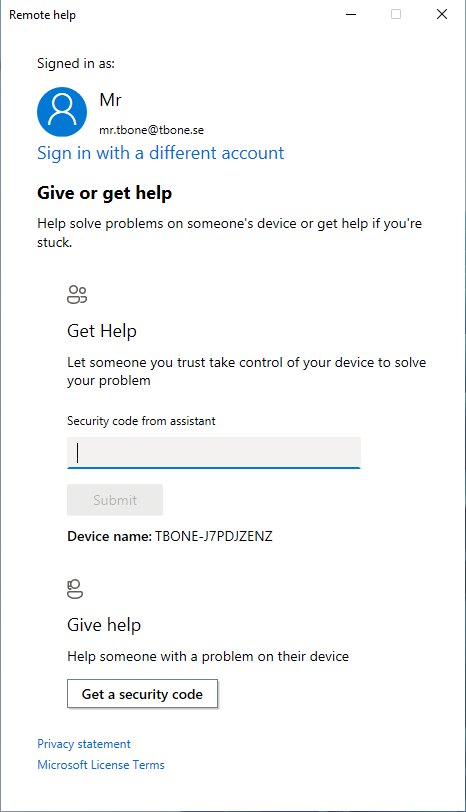 When the code is sent, Helpdesk can select "View screen" or "Take full control". The end user then also need to Allow the connection.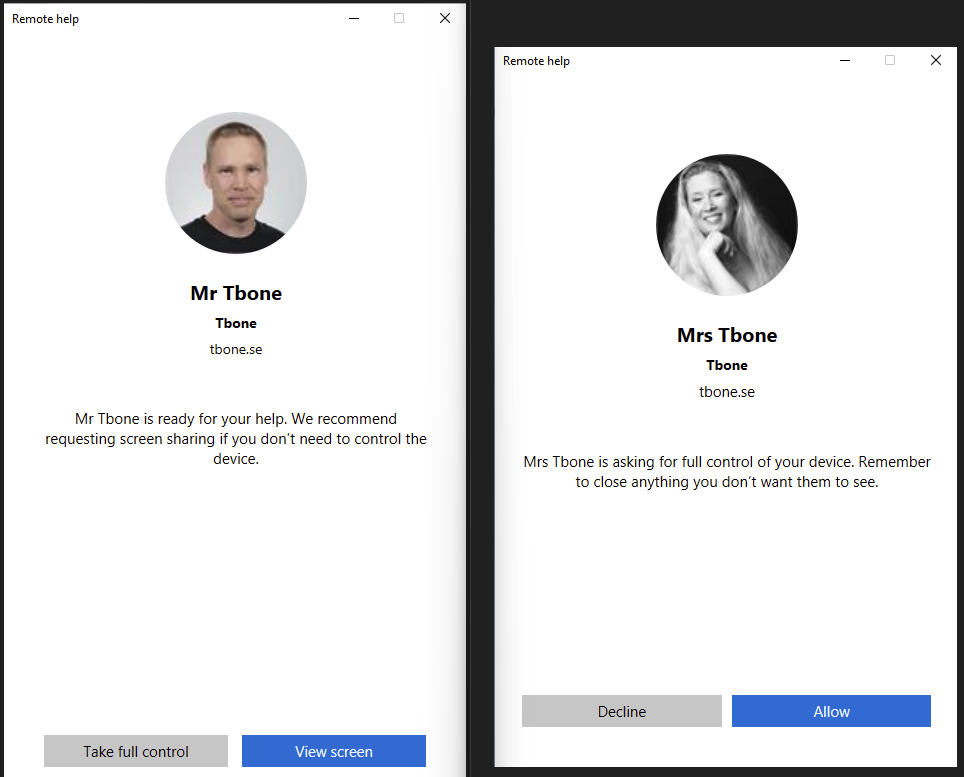 Finally a remote assistance, I mean Quick assist, I mean Remote Help session is started. (as you can see, it reminds a lot of old remote assist and the later quick assist)
The remote help experience
When connected the admin has a full view of the end user desktop. with some tools on the top of the tool.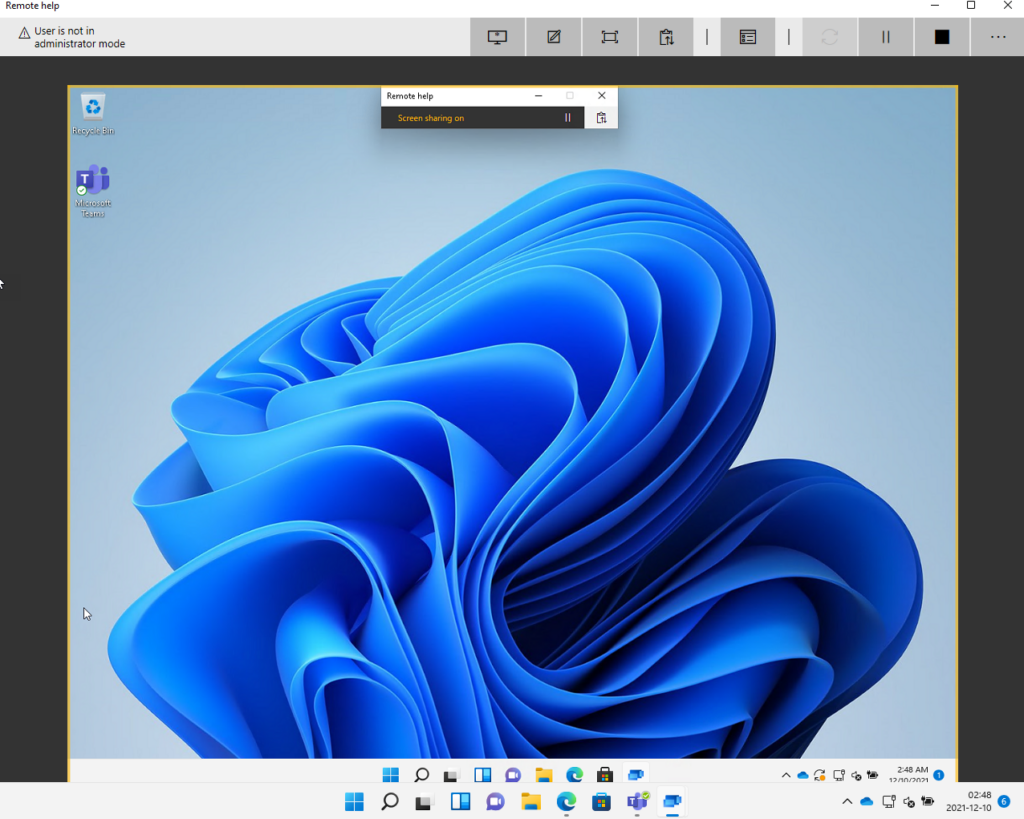 The interaction is quite quick and responsive. The remote help tool has a chat tool to send text messages to and from the end user. Quite useful!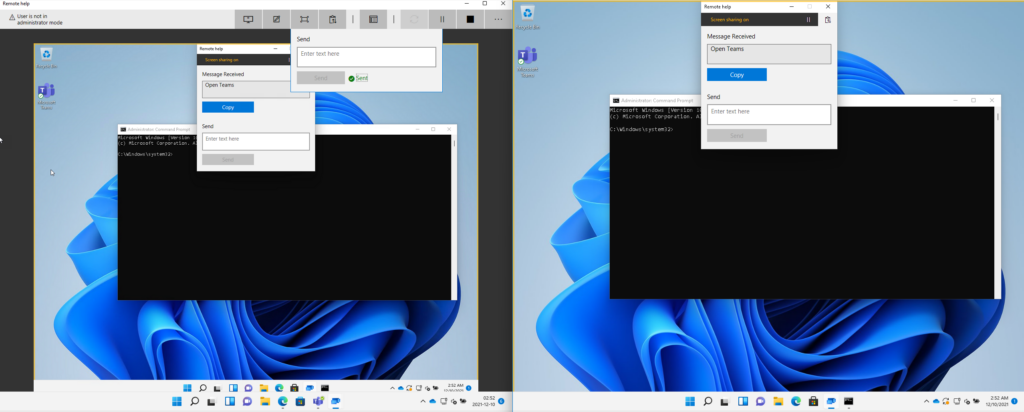 There is also a annotate tool, with this you can draw on the end users screen to explain or show the correct way.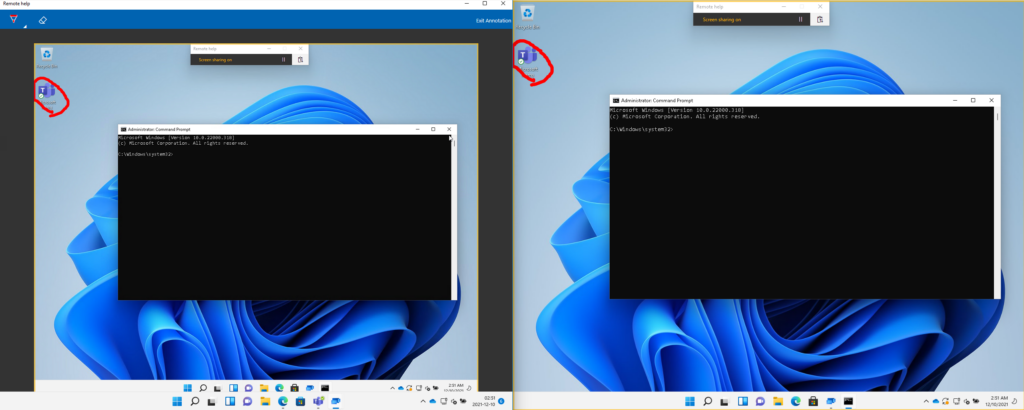 If the helper or the end user needs to take a pause to attend a meeting or answer a call. The session can be paused.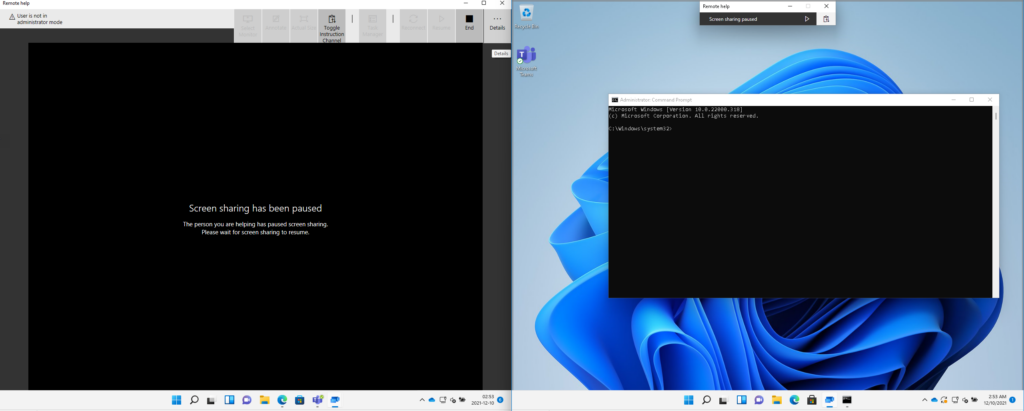 You can as a helper also change the size and trigger a Task Manager to open on the end user device. Thats about it!

I also tried to open a command prompt with run as administrator and the end user is an standard user, logged in as an admin in UAC prompt and it worked like a charm!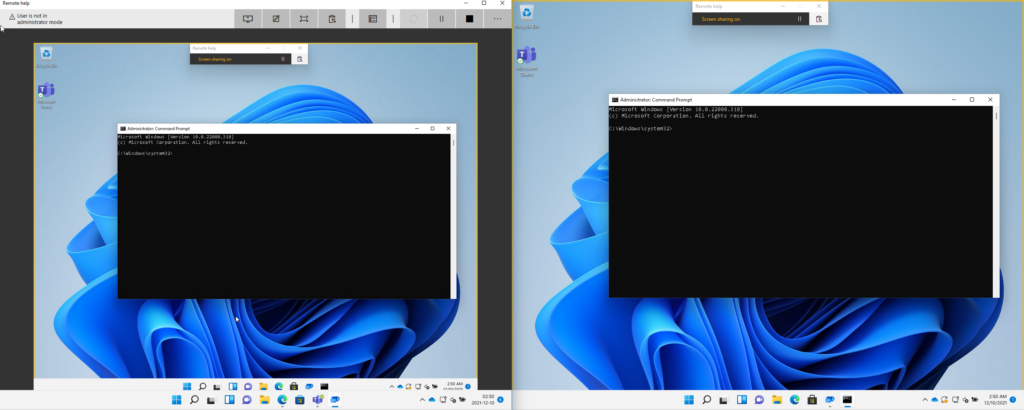 So, yes Remote Help is a good working remote help solution. but there is lots of features that I really miss. Integration to MEM portal. Offer remote assistance and trigger the end users app to start and ready to connect. etc
But time to close the session!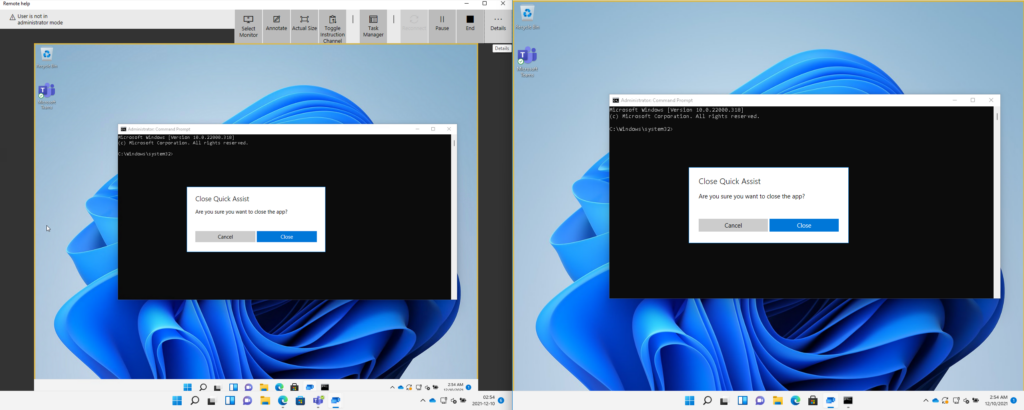 Hey wait a minute! Close Quick Assist? Wasn´t this a new product called Remote Help?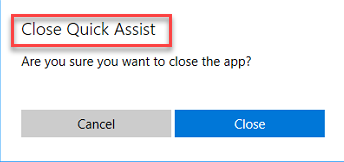 Ok, Its a preview, lets hope there is more features and better integration when it is released. Otherwise, it will be hard to charge extra for this function when there is an already existing and free quick assist app.
About Post Author