Renewal of certifications with simple assesments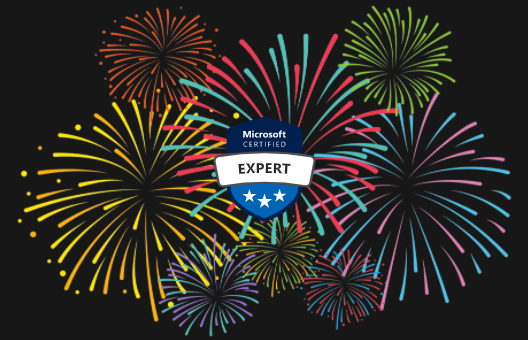 I figured I´d give you an heads up on the new possibility to renew your certifications online. Microsoft has put a time limit on your certifications, requiring you to renew these certifications on a regular basis. But you can now skip the hassle of booking and performing an on-prem or online proctored exam. You can simply renew it directly in your browser.
How to renew
Open up https://mcp.microsoft.com
On your dashboard should see all your exams about to expire.
Select the Renew this certification button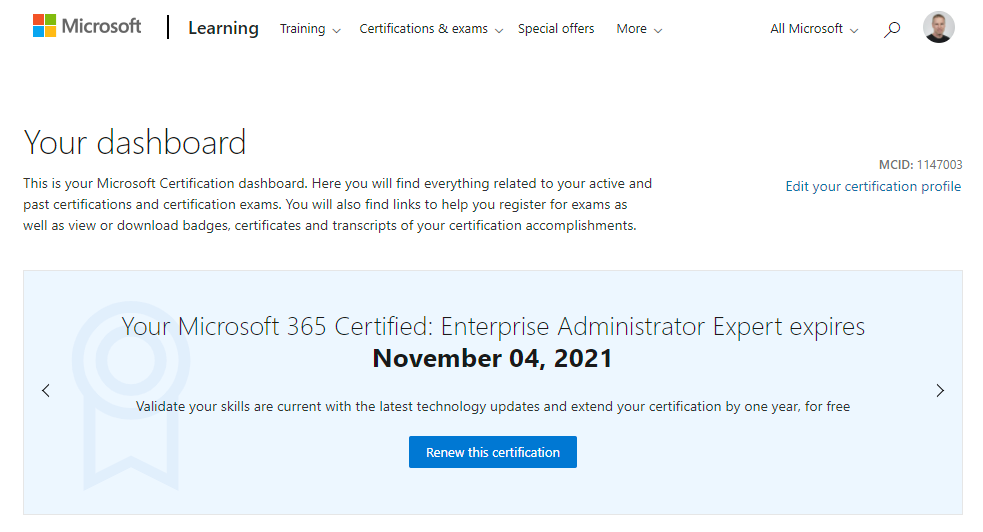 Then you will find a link to your online renewal assessment. But before you start, make sure you walk through all suggested online trainings!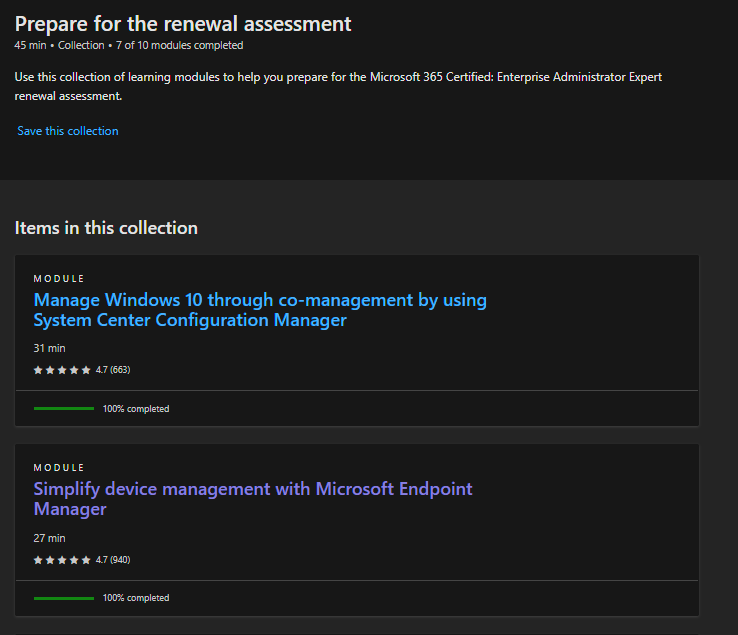 When you feel prepared and ready, select the Take the renewal assessment

If you pass the exam, your certification is now renewed!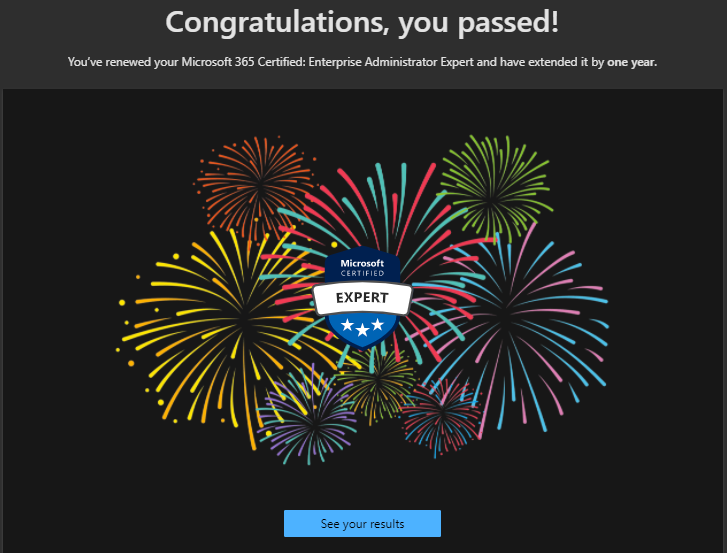 You can also check your score report and verify how good you know your areas.
Good luck with your recertification!
About Post Author