ServiceNow in Microsoft 365

In this weeks "What's new in Microsoft Intune" Microsoft announced 14 new apps that support Microsoft Application Management (MAM)
MAM is a feature in Endpoint Management to protect the applications that handle organization data instead of managing the complete device. This is a popular approach in many organizations today. Previously the MAM policy's has mainly been targeting Microsoft own apps. There has been some third party apps but not that many. Now we get 14 new ones! My favorite is the ServiceNow apps.
The following protected apps are now available:
Board Papers
Breezy for Intune
Hearsay Relate for Intune
ISEC7 Mobile Exchange Delegate for Intune
Lexmark for Intune
Meetio Enterprise
Microsoft Whiteboard
Now Mobile – Intune
Qlik Sense Mobile
ServiceNow Agent – Intune
ServiceNow Onboarding – Intune
Smartcrypt for Intune
Tact for Intune
Zero – email for attorneys
Also noticed that they have added some support for ServiceNow in the security portal. On the dashboard with single point of glass view on security there is a box for ServiceNow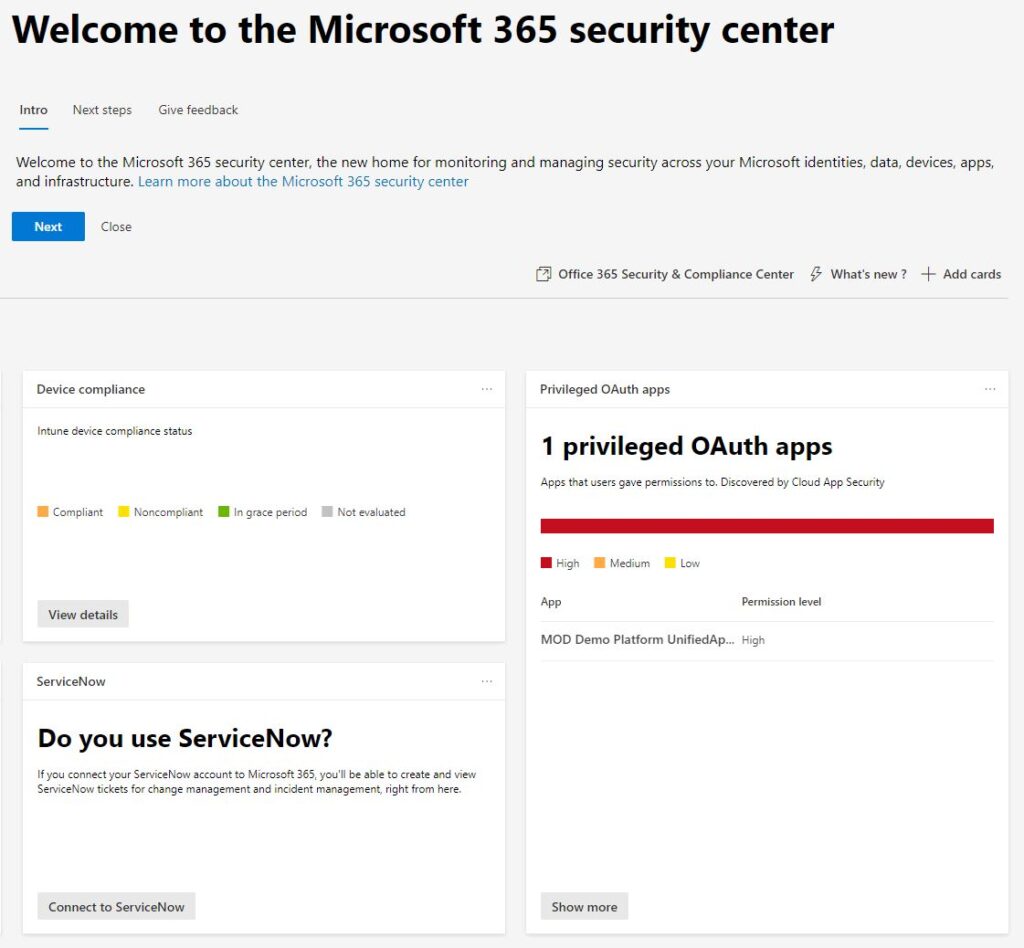 There is also a doc about how to connect Service Now for ticket handling in Microsoft 365 https://docs.microsoft.com/en-us/microsoft-365/security/mtp/tickets?view=o365-worldwide
Can be a really nice integration!
About Post Author