Server 2012 .net 3.5 installation fails
Sitter idag och implementerar en CA server i Windows server 2012.
Stötte på ett nytt annorlunda fel. Microsoft har tydligen inte allt på disk längre i Windows server 2012.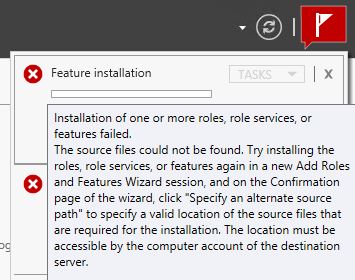 The source files could not be found!
Man måste nu för vissa features (tex .net 3.5) ange en sökväg till käll filerna. Sätter man i en dvd med windows server räcker inte detta utan man måste peka ut den med sökvägen d:\sources\sxs\
over and out!
About Post Author