TechEd 2012 Call for Content Proposal Confirmation
Har för första gången skickat in ett seminarie till Teched! Har inga större förhoppningar men vem vet?
Session Title:Lockdown with Applocker and throw out the key
Track: Security, Identity & Access
Description
This seminar will show the architecture of Applocker. Show how to create rules for whitelisting applications. Explain the default rules. Show how to scan folder and create automatic rules. How to use powershell for t-shooting applocker and finaly the vulnerabilities in applocker. How to hack Applocker. Maby also how windows 8 implements applocker.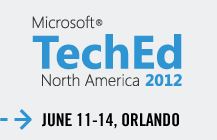 About Post Author